Building websites that balance Design & Functionality
Design | July 11, 2013 @ 9:28 AM
---
---
Websites designed for business are not simply pretty websites - they work like a sales guy (or gal) that never sleeps, never eats, and doesn't require commission. Ideally, your website salesman is seen by many potential leads per given day, and like any good salesman, every opportunity should be taken to keep and nurture those leads. It all starts like a sales pitch.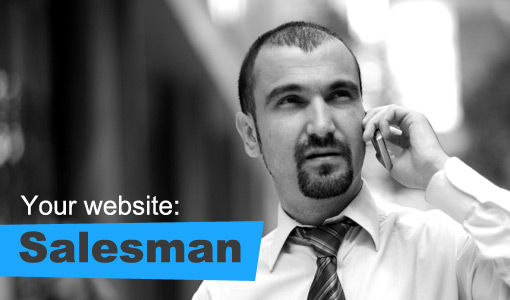 Photo by CELALTEBER
1. A layout dressed to impress
In a face-to-face sales pitch, what you wear is the first thing your potential client will see. As soon as your audience takes a look at you, they can gauge your level of professionalism and whether or not you're even worth their time.
The same standard applies to your website layout. If it doesn't look like you mean business, then no one's going to stay and listen to what you have to say.
2. A message that catches attention
In many cases - and especially with cold calling - your opening line will make or break your sales pitch.
It's the same for any website. The first impression your visitors get during those 5 seconds after the main page loads is your one small window of opportunity - don't miss it! Use catchy taglines, statements that leave your readers wanting more, and take advantage of graphics to illustrate your point (remember that a picture speaks a thousand words, and it speaks very quickly).
---
1 Comments
Thanks for this. A lot of these are pretty straightforward. It helps to have them listed out.
---
Add a comment!