Maintaining the integrity of your mailers
Design | June 30, 2011 @ 5:58 PM
---
---
Newsletters are a great way to communicate ideas, market new products and technologies, and provide a very convenient way to keep in touch with both current and new customers.
To take advantage of these benefits, companies both large and small often encourage their customers and potential leads to subscribe to their newsletters. If you manage to get those subscribers, that's fantastic. The next step, however, often proves to be more difficult: to keep those subscribers hooked on your mailers, and to avoid crossing that fine line separating a good, worthwhile read from generic industry spam.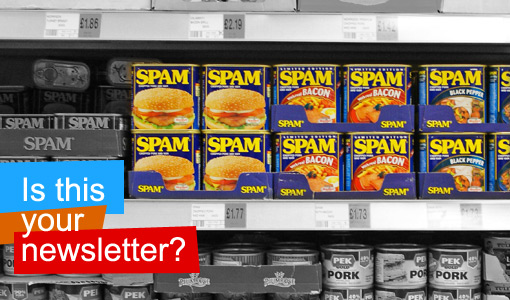 Photo by Rocker_44
Here are a few useful rules of thumb to keep in mind when composing your next email newsletter.
Focus on the human side
Take a minute to think of a catchy headline. In fact, take a couple more if you have to. This is the first thing your readers see of your newsletter, which means it's also your one chance at a good first impression.
In only a few words, does it tell the Who, What, When, Where, Why, and How? If the headline doesn't fulfill all those requirements, can you split it into a headline and sub-headline that does?
If you were the reader, would that headline hook you in?
Read your headline out loud. Is it catchy? Does it flow? Or does it trip over too many unnecessary words?
Looks count.
Keep your layout as professional as possible.
Whether we admit it or not, we like judging a book by its cover. If you want to tell your reader you're a professional, make sure your newsletter layout looks the part. Even without words, your reader already gets the idea you're someone worth listening to.
When you meet with a client in person, you dress nice and look like the pro that you are. It gives you a good first impression, and the necessary leverage for your first sales pitch.
---
Add a comment!